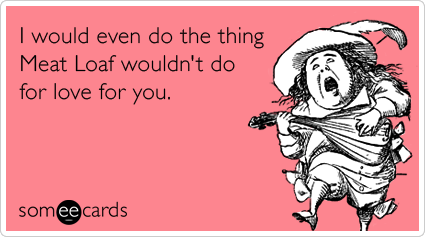 In the past, I've been sad about being single on Valentine's Day, but today I am thankful. Thankful for all of the wonderful people who I have in my life. Throughout the course of our lives - many romantic relationships will come and go - but it's the friendships that are the most important. With my family over 200 miles away, I have gained a second family in my friends. These are the people who love me when I am blackout drunk, sobbing uncontrollably and wearing a panda onesie. They are the ones who know that, no matter what, I have a story for every occasion and that I only have one volume for my voice -- LOUD. These are the individuals who know that I have a quick temper and get cranky when I am tired, uncaffeinated and very dangerous when I am both. They push me to challenge myself are always supportive when I've come up with yet another harebrained idea. They're some bad ass bitches who are intelligent, talented, disciplined and fiercely loyal. They hug me when I need it, call me an ass when I require it, and love me unconditionally. I'm not sure what more you could ask for when it comes to friends.
When it comes down to it, it's pretty obvious that my friends are the loves of my life. To all of my friends, you know who you are, thank you for helping me to be the best possible version of myself. And thank you for kicking me in the ass when I'm not. If I don't say it enough, I appreciate you and I love you for who you are and for what you bring to my life.
i KNOW it's cheesy, but it's my blog and i'm allowed to pretend i'm a tween for one day.
What are your plans for Valentine's Day? Or tell me about the most awesome people in your life!